A world of innovative discoveries
Designed to highlight innovative industry practices and tomorrow's trends, Expo's 4 new thematic zones are must-see attractions during your visit!
Greenhouse of the Future Zone
This technological showcase will be 100% renewed to focus on sustainability.
Visitors will be able to talk to experts who will present their cutting-edge technologies for improving greenhouse growers' environmental footprint, while increasing their productivity. Leveraging robots and automation as sustainable solutions to labour shortages will also be at the forefront.
All in a life-size greenhouse that will blow your mind!
Technology Demonstrations to Discover
Watering robots
Drones
Water treatment systems
Automated production tables
Automatic grain drills
Ventilation and lighting production equipment
Solar panels and automated control systems
And much more!
Thematic conferences (all presented in french)
A dynamic and colourful green zone where you can find a wide range of new urban agriculture products!
Come and discover ingenious solutions for efficient, high-quality urban agriculture. Innovative startups, high-potential technologies and new players will be brought together in a space that's as invigorating as it is nourishing. The place to be for fresh ideas!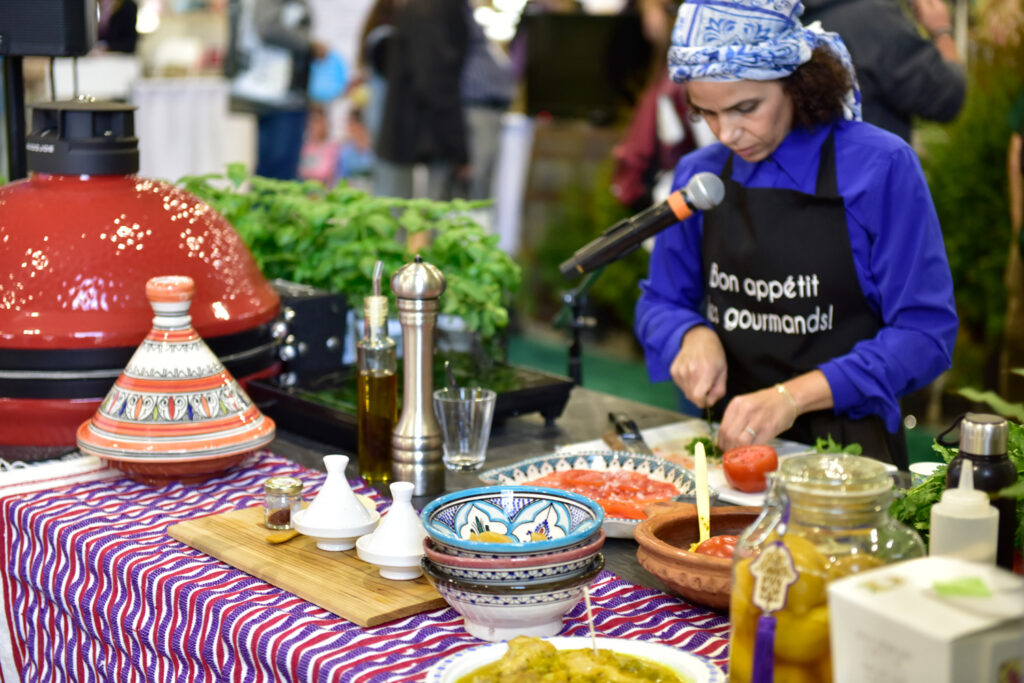 Thematic conferences (all presented in french)
Live workshops demonstration (all presented in french)
Live demonstrations will be presented in this zone on varied topics such as mushroom cultivation, microgreens, seed production and much more!
Wednesday workshops: 10 a.m., 11 a.m., 1:30 p.m., 2:30 p.m., 3:15 p.m.
Thursday workshops: 10 a.m., 11 a.m., 1:30 p.m., 2:30 p.m., 3:15 p.m.
Friday workshops: 10 a.m., 11 a.m.
Green Infrastructure Zone
Designed to plunge you into the heart of innovative and sustainable solutions, this zone will be dedicated to green infrastructure for stormwater management!
You will discover how green infrastructure, ingenious systems that merge aesthetics, functionality, and sustainability, can help solve some of today's most pressing challenges. Prepare to be inspired by the synergy between urban planning and the vegetation kingdom to create more resilient and balanced urban environments!
Consulting Services
A consulting service will also be offered on site by experts from the firm Rousseau-Lefebvre according to the following schedule:
Wednesday, November 1, from 1 p.m. to 4 p.m.
Thursday, November 2, from 10 a.m. to 4 p.m.
Friday, November 3, from 9 a.m. to 12 p.m.
Technology Demonstrations to Discover
Rain gardens
Bioretention cells
Water retention cells
Honeycomb pavement
Permeable pavement
Hybrid green roofs
Thematic conferences (all presented in french)
A 100% horticultural bookshop will be set up for a second year on the Expo floor!
Pick up books to familiarize yourself with a range of subjects and meet popular authors for book signings and exclusive talks.
This space will not only provide valuable exposure for local authors, but also showcase the vitality of a constantly developing sector, for which sharing knowledge remains a fundamental value. The magic of words bringing people together!
Book Signing Schedule
Hélène Baril, November 1, 10:30 a.m.
Nathalie Beaudoin, November 1, 3 p.m.
Roger Larivière, November 2, 10 a.m.
Chloé Roy, November 2, 1 p.m.
Albert Mondor, November 2, 2 p.m.
Yves Gagnon, November 3, 11 a.m.
Marianne Baril, November 3, 1 p.m.
Thematic conferences (all presented in french)
By registering online now, you will benefit from the preferential pre-registration rate in addition to avoiding the line at the Expo entrance. Ideal for saving time and money!