Trade Show
for horticulture
and landscaping professionals
November 3-4-5 – Back to Saint-Hyacinthe
November 9-10-11 – On the virtual showcase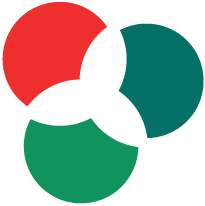 Exceptionally, you must register in advance to participate in the Expo.
After an absence of almost 2 years, Expo Québec Vert 2021 will be held again in person! The event will return to Saint-Hyacinthe to take advantage of the modern facilities at the Centre de Congrès and Espace Saint-Hyacinthe. It will be a breath of fresh air that will give the Expo renewed effervescence. A get-together that will be more than welcome!
Following the success of the remote format in 2020, the virtual showcase will also be repeated with even more conferences, workshops and new features. A high-level program awaits you again this year!
Lectures not to be missed
By: Hélène Baril, horticultrice, conférencière et conseillère en aménagement paysager
By: Albert Mondor, horticulteur et biologiste
By: David Viens et Florian Bukhard, coordonnateur de projets en milieux naturels et chargé de projet en infrastructure verte , CRE Capitale-Nationale
By: Brian McConnell, consultant sénior aménagement et marchandisage, Agence Shop
By: François Roy-Moisan, cofondateur et chef des technologies, Sollum Technologies
By: Rock Giguère, chroniqueur horticole, animateur, conférencier et photographe
By: Nathalie Souchet, designer de jardins ornementaux, consultante en horticulture et artiste
By: Jean-François Lévêque, cofondateur, Jardins de l'écoumène