Trade Show
for horticulture
and landscaping professionals
November 1-2-3 2023 - Back to Saint-Hyacinthe
2670 avenue Beauparlant - Saint-Hyacinthe - J2S 4M8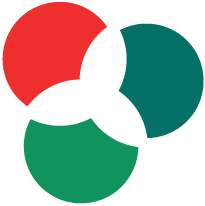 By registering now, you will benefit from the preferential pre-registration rate!
We are looking to the future
The horticulture sector is growing, it's in full swing! The market is teeming with new products, innovations and cutting-edge technologies that will be showcased at Expo Québec Vert 2023.
You will be able to discover what tomorrow holds through 200 booths, thematic zones, 1 Hardscape Happening and several free sessions and activities.
A unique event that looks to the future to better conquer it!
Several free sessions and activities will be presented to improve your knowledge. Check out the full schedule for all the details!
By: Pour les entreprises et professionnels en aménagement et entretien paysager
By: Jean-François Lévêque, artisan semencier et cofondateur, Jardins de l'écoumène
By: Anthony Chiasson-Leblanc, CRIC et cofondateur, Equinox world
By: Albert Mondor, horticulteur et biologiste
By: Olivier Morin, biologiste des enquêtes phytosanitaires, Agence canadienne d'inspection des aliments
By: Louis-Martin Dion, ing., M.Sc., vice-président Études & Développement de projet, Gobeil Dion & Associés
By: Paul Deschênes, M. Sc., professionnel de recherche en gestion de l'irrigation, Institut de recherche et de développement en agroenvironnement
By: Martine Brisson, designer d'intérieur et paysage, MYTO, design d'espaces vivants inc.
By: Hélène Baril, horticultrice et conseillère en aménagement paysager