Trade Show
for horticulture
and landscaping professionals
November 2-3-4 2022 – Back to Saint-Hyacinthe
2670 avenue Beauparlant – Saint-Hyacinthe – J2S 4M8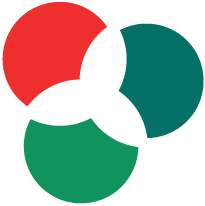 By registering now, you will benefit from the preferential pre-registration rate!
We are looking to the future
The horticulture sector is growing, it's in full swing! The market is teeming with new products, innovations and cutting-edge technologies that will be showcased at Expo Québec Vert 2022.
You will be able to discover what tomorrow holds through 200 booths, 4 thematic zones, 1 Hardscape Happening and over 40 free sessions and activities.
A unique event that looks to the future to better conquer it!
Lectures not to be missed
By: Hélène Baril, horticultrice et conseillère en aménagement paysager
By: Guillaume Grégoire, agr., Ph.D, professeur adjoint, Département de phytologie, Université Laval
By: Sabrina Mailloux, CRIA, présidente et consultante, Soluflex Montérégie-Est
By: Roxane Babin, agr., conseillère en serriculture et en R&D en entreprise, Institut québécois du développement de l'horticulture ornementale
By: Geneviève Roy, chargée de projets, Agence Pixi
By: François Roy-Moisan, cofondateur et chef des technologies, Sollum Technologies
By: Nathalie Beaudoin, herboriste-thérapeute accréditée Hta et naturopathe N.D., Nathalie en Herbe | Druide Urbaine